You asked for it, you are getting it! Now available-- sizes as marked!
Don't like the quality of the pictures? Me neither! Request a photo to be sent to your email with a more detailed photo (not available online).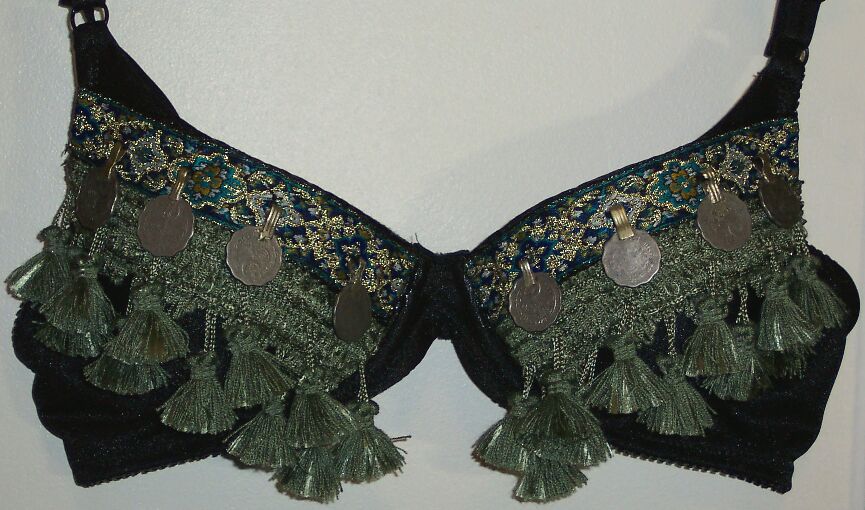 34-A
$90
(Invisible push-up bra!!)
This black bra is hand-decorated with two rows of sage green fringe, and features a wonderful ribbon detailed with gold, turquoise, royal blue, yellow and a touch of white! A gorgeous little number. (These are ANTIQUE coins!!!)
36-C
$85
(Invisible push-up bra!!)
This photo does not do this rich purple fringed bra justice. A deep, rich purple compliments the ribbon-- gold, royal blue, and the gorgeous purple. Ready to be sent out today! A hard-to-find mix of colors, it is one of our favorites!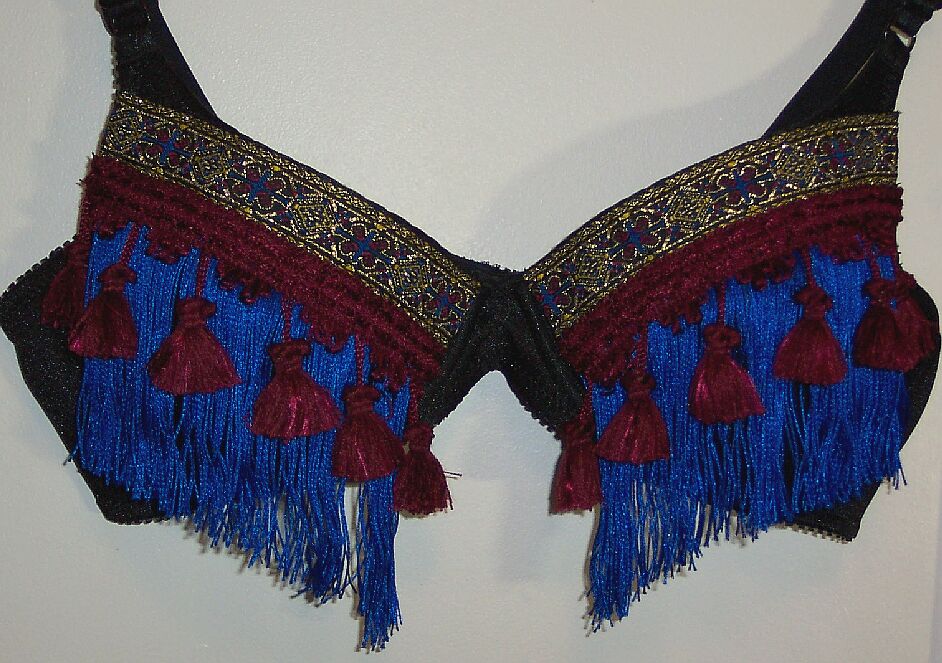 Hard-to-find size!
36-A
$85
(Invisible push-up bra!!)
This is a fun and very tribal looking fringed bra with a bright, royal blue and a deep burgandy. The fringe details the ribbon with cross designs in the royal blue, burgandy and gold! For those with a flair for red and blue, this is the bra for you!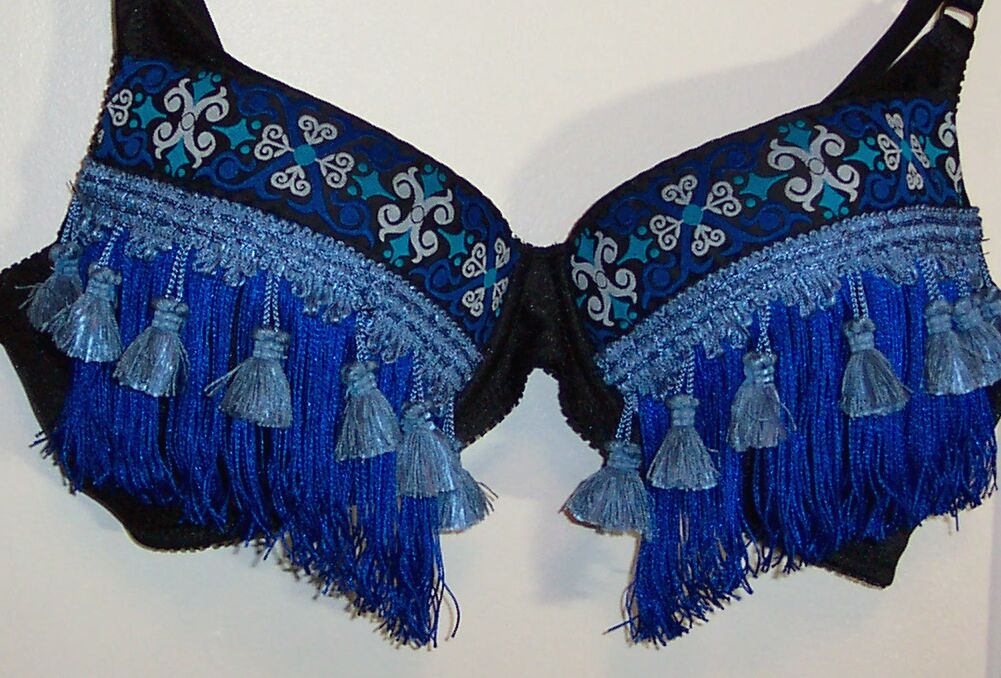 38-B
$85
(Invisible push-up bra!!)
Ready to wear!! This is another favorite-- a very hard to find royal blue fringe and a gorgeous light blue fringe overtop, complimenting the royal blue, light/bright blue, and some detailing in white! Why can't there be more in royal blue? Better pick it up now-- we don't know the answer, but it's going to go quick!